Find inspiration, make cooking easy and delicious, and have everyone begging for seconds!
You shouldn't have to waste time thumbing through recipe books every night or be stuck in a rut cooking the same meals over and over. We're on a mission to simplify your life so every night ends in a delicious meal that makes you feel like an accomplished chef.
C3 Bros brings you the secrets to a delicious meal delivered straight to your kitchen with Lori's easy-to-use, amazingly flavorful seasoning packets and recipes that will have everyone excited about dinner again. Every. Single. Night.
We've helped thousands of people turn their frustration in the kitchen into a delicious experience so you don't have to dread cooking ever again. You can get the same fast, stress-free, easy-to-use seasoning packets and recipes and become the hero in your kitchen.
Your delicious meals are just a few clicks away! Here's the easiest place to start! Just click one of our favorite bundles below to get started.
Lori's Starter Pack

Regular price

$39.40

Sale price

$35.49

Lori's Slow Cooker Bundle

Regular price

$43.89

Sale price

$39.49

Lori's Savory Seven

Regular price

$27.93

Sale price

$25.59
Less stress, Inspiration, and success in the kitchen
As a full time working mom, it removes the stress of planning meals while also getting me out of the rut of making the same meals all the time. I've been telling everyone about them!

Kelly Sanderson, working mom
My 4 year old doesn't ever eat the same thing as the rest of the family. She's been a really difficult eater... only chicken nuggets. Last night she turned down Chick-fil-A and asked for your chicken. I was shocked!!! Definitely a win in my household!!

Kristen Benke, mom of a picky eater
This is such a great idea for both those who like to cook but just need some new ideas (Me!) and those who don't love cooking... these seasoning packets make dinner super easy and delicious!

Annie Hardin, needed inspiration for cooking
Tonight was the first time I used one of your seasonings and I was amazed by how quick, easy and delicious dinner was. For someone who is single and has never thrived in the kitchen, this is huge for me. I wish I could buy your seasonings by the container.

Kelly Garber, struggling in the kitchen
Your seasoning packets have made the decision of what to cook so much easier! My kids love looking at the recipes, smelling the spices, and choosing which one we should make. Such a lifesaver!

Alissa McClelland, needed help planning meals
Become the hero in your kitchen with 3 simple steps!
No need to buy individual herbs & spices or take the time to measure everything out... It's measured out for you and ready to go! It makes planning a breeze when you simply pick from these flavorful recipes.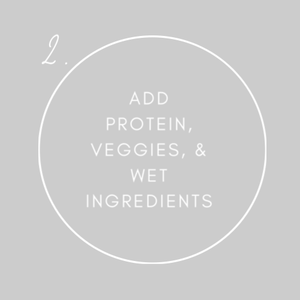 With the seasoning packet and recipe card in hand, all you need is to get the ingredients listed (protein, veggies, and wet ingredients) and you're ready to cook an amazing meal!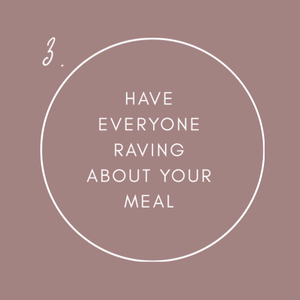 You'll be amazed when your friends and family are all begging for seconds! Even your picky eaters will love what you've cooked.(Even better - it's easy, healthy, and incredibly delicious!)
NEW SUMMER LAUNCH IS LIVE! CLICK BELOW TO GET YOURS NOW
Learn more about all the amazing options!
Available Seasoning Packets - Just click to learn more and order
Save 5-10% with our Seasoning Packet Bundles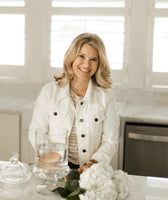 Meet Lori from @CookingWithLori
I'm a wife, mom of 3 boys, & creator of Lori's ready-made seasoning packets that come with their own recipe card.
For the past 18 years, I've been cooking and eating clean and with the onset of COVID-19, I found myself cooking dinner about 5-6 nights each week. As you can imagine, I was looking for a way to make planning and cooking easier for myself but it needed to be food that is delicious, EASY, and with clean ingredients! That's when this idea of these seasoning packets came to me....
What if I made several pre-mixed individual seasoning packets that go along with a recipe and had them ready for use? I needed this for myself to make things easier and simpler and couldn't wait to create it! So I did. I initially took 12 of my favorite recipes and made a seasoning packet to go along with it. It made such a difference in my own life, I knew it would help so many others too!
Having 12 options at my fingertips to choose from without having to thumb through all my recipe books was life changing for me and I knew I had to share these tasty little seasoning packets! So, I launched them on IG on May 20th, 2020 and sold out of everything I had in just 5 days! CRAZINESS! It seriously made my heart so incredibly happy because I knew others were about to receive some much needed relief in the kitchen. We now have over 50 packets and I can't wait for you to get yours! HAPPY COOKING!
Follow me on Instagram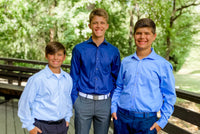 Why the name C3 Bros?
The company is named after our 3 sons, Cason (17), Cole (16), and Cody (13). 
After reading "Go Big" by Dude Perfect, they decided they wanted to start their own business. They wanted to do more than just a lemonade stand so that they could develop repeat customers and grow a business over time. After having a family discussion about what they could do, we decided to start C3 Bros Spices.
Our first product was the Finger Lickin' Chicken that we use on everything from a roasted chicken to guacamole. We use it all the time and we absolutely love it. The boys thought that other people would want to buy these seasonings so they could enjoy healthy, home cooking that tastes amazing. Finger Lickin' Chicken, which was originally used on a whole roasted chicken, was a family favorite and it also makes the most delicious bone broth. On June 9th of 2019, we started selling baggies of this spice blend along with the recipes door to door in our neighborhood. We had a such a fun time as a family and will always cherish those memories.
After a couple of months, we added the Tasty Taco seasoning because it's makes unbelievable tacos and taco salad and can also be used in so many ways. It has been a huge hit and we are so thankful for all the support we have received. Whenever you purchase our bulk seasonings, we want you to be familiar with all the possible ways to use our C3 Bros spice blends. That's why we have listed as many ways as we can in the link below.
Additional Uses for Our Seasonings